Secrets Laid to Rest has launched into the wide web world! I'm so excited to share all the spirited doings and what YOU can win! But I can't write another word without saying THANK YOU to all y'all who've bought the book, read the book, gushed about the book, and honestly, made me blush. I wish I could send a whole pie to every one of you but this link to the giveaway where you could WIN will have to do. Look!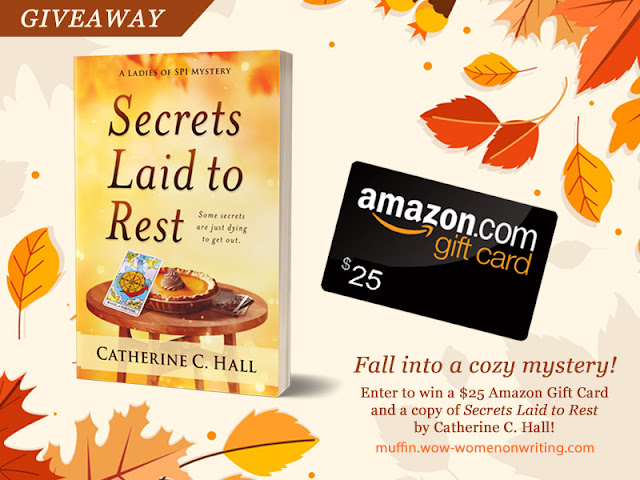 Just zip over HERE and scroll all the way down to the Rafflecopter thingie and as my mother-in-law used to say, "Get you plenty of entries!" And though Secrets Laid to Rest will be touring around the web through October until November 17th, you only have till OCTOBER 26 for a chance to win. So run on now before everyone else is in on the secret!
Happy Reading (and Good Luck!) from Cathy, Dishing up Spirits, Secrets, and Pie!